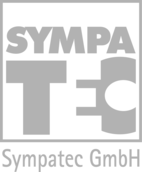 Particle Size and Particle Size Distribution in Laboratory and Process from below 0.1 to 8,750 µm
Analysis of powder, granules, suspensions, emulsions and spray with laser diffraction
The proven HELOS laser diffraction series – with its classical parallel beam laser diffraction set-up – offers a powerful technology for reliable particle size distribution analysis of powders, granules, suspensions, emulsions, sprays and numerous other particulate systems. A size range from below 0.1 µm to 8,750 µm is mastered. 
In the early 1980s, Sympatec introduced a breakthrough innovation which was leading laser diffraction to another dimension: dry powder dispersion for even the finest, cohesive powders came true with RODOS. And with the R series of our laser diffraction sensor HELOS new benchmarks for precision and accuracy have been achieved. Latest improvements comprise enhanced application of parameter-free Fraunhofer evaluation down to the submicron regime (below 1 µm), the greatest measuring signal frequency for best resolution with range combination technology and more powerful evaluation modes (Fraunhofer & Mie).
The modular HELOS system design together with a great variety of dispersing and dosing units provides a flexible adaptation to the most diverse industrial and research applications:

Dry applications
RODOS | injection disperser for finest, even cohesive powders | 0.1 µm to 3,500 µm
GRADIS | gravity disperser for coarser, even fragile dry particulate systems | 0.5 µm to 8,750 µm
VIBRI | vibratory feeder for precise dosing and feeding of dry particulate systems (in combination with RODOS or GRADIS)
ASPIROS | micro dosing system for feeding of small amounts of precious or toxic dry substances in encapsulated sample vials (in combination with RODOS)
Wet applications
SUCELL | flow-through cuvette with pumping circuit for emulsions and suspensions | 0.1 µm to 875 µm
QUIXEL | flow-through cuvette with pumping circuit for emulsions and suspensions, even with coarser, high density particles | 0.1 µm to 3,500 µm | heating option
CUVETTE | stationary cuvette for precious or toxic emulsions and suspensions of small sample volume | 0.1 µm to 3,500 µm
Specialties
OASIS | combined dry and wet disperser, consisting of RODOS & SUCELL
SPRAYER | actuator for the analysis of aerosol clouds released by MDIs, pump sprays or sprays with propellants | 0.25 µm to 1,750 µm
INHALER | adapter for the analysis of aerosols released by DPIs, MDIs, nebulizers, pump sprays or sprays with propellants | 0.25 µm to 1,750 µm
MULTISAMPLER | sample handling system for automated feeding of dry and wet samples in 39 ml vials in batch operation (in combination with RODOS or QUIXEL) | 70 vials per rack
Real-time measurement of particles in process environments

MYTOS integrates the established core technologies of HELOS laser diffraction and RODOS dry dispersion in a single robust body: a process-proven laser diffraction sensor for dry powders ranging from 0.25 µm to 3,500 µm. In combination with continuously operating sampling system TWISTER a complete integration into the processing pipe is realised making it a true in-line solution delivering representative results. Alternatively, MYTOS may be operated on-line either with TWISTER, MIXER, L-probes or existing sampling solutions. Integrated at-line operation in automated lab environments is succeeded with vibratory feeder VIBRI. For instance, typical applications comprise milling operations or spray granulation. MYTIS is first choice for granules or fragile particles. It combines HELOS laser diffraction technology with gravitational disperser GRADIS in a robust industrial system for a size range from 0.5 µm to 3,500 µm.
Applications
particle size distribution
Topics
laser diffraction particle size analyzers

Sympatec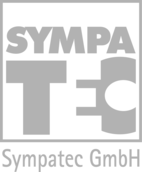 Get in Touch with the Supplier Now