LAUDA founds subsidiary in Italy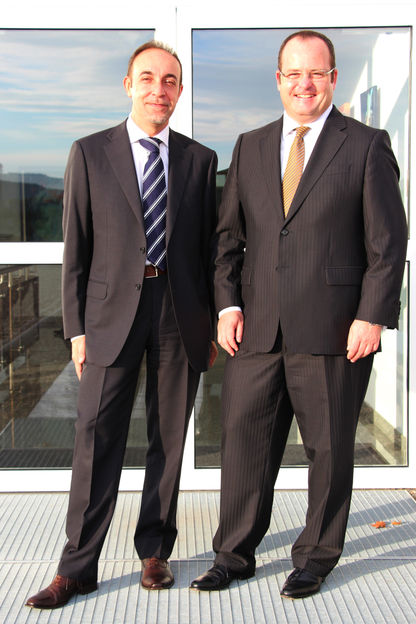 LAUDA DR. R. WOBSER GMBH & CO. KG
This potential can be found not just in LAUDA's classic business model of constant temperature equipment for the pharmaceuticals and laboratories industry, but also primarily in the increasing importance of the industrial sector and our expansion of direct customer relationships as the global market leader. It was only at the start of this year that LAUDA founded its own company division for the so-called "OEM Business" area. LAUDA Italia will focus more on supporting our larger customers who sell LAUDA devices to end customers as components of their own product solutions. Other tasks include the support of local representatives and tapping new markets in the different regions of Italy where LAUDA would like to be represented more strongly.
LAUDA was able to gain the services of an experienced industry expert for our Italian business dealings. Antonio Manconi brings with him years of experience with device manufacturers and was until now the Managing Director of VWR International in Italy, one of LAUDA's most important trade partners worldwide. "We are sure that we have found the right man in Antonio Manconi, whom we have known for 15 years now," says Dr. Gunther Wobser.
LAUDA has been expanding its international scope and presence for a number of years. LAUDA is present worldwide with some 420 employees, 11 foreign subsidiaries and over 90 representatives. It was just a few weeks ago that LAUDA acquired another subsidiary in the USA. LAUDA-Noah produces constant temperature equipment whose functionality is based around the so-called Peltier effect. This means that LAUDA is not just further expanding its international reach, it is also continuously broadening its product range and as such is in a position to offer customers worldwide the optimum solutions to their needs.
Other news from the department business & finance
More news from our other portals