Anton Paar GmbH acquires CSM Instruments
The measuring instrument manufacturer expands its portfolio
20-Nov-2013
-
Switzerland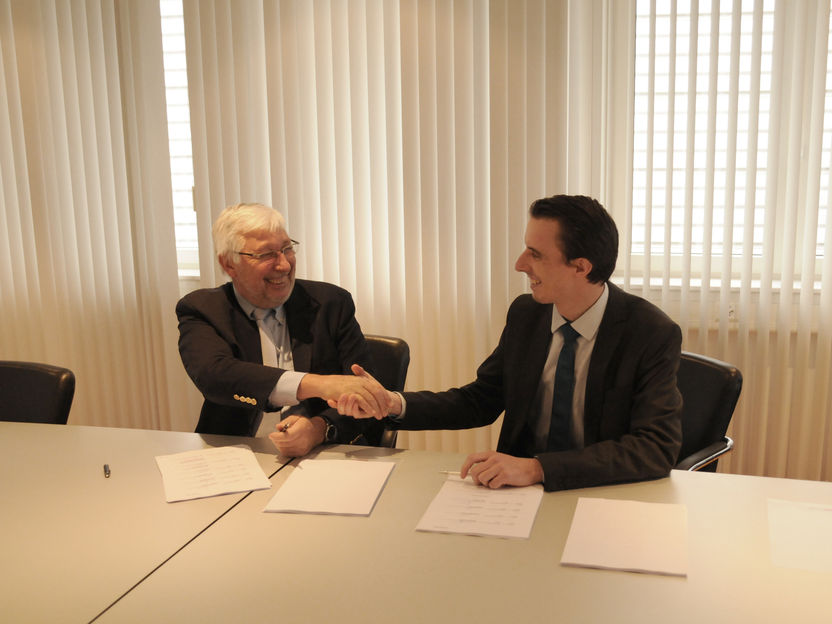 Dr. Friedrich Santner, the CEO of Anton Paar GmbH: "We are happy to have successfully concluded the long negotiations. CSM Instruments complements our product portfolio in the field of material characterization of surfaces. This market is becoming increasingly important and is a focus in our strategic approach for the coming years."
CSM Instruments SA develops, produces and sells laboratory instruments for the characterization of mechanical properties on material surfaces at the micro- and nano-scales. Its renowned and globally active customers are found, for example, in academic research, the automobile industry, in the field of environmental technology, in life sciences and among tool manufacturers. In 2012 CSM Instruments had a turnover of 12 million Euro and currently counts over 60 employees worldwide.
Jacques Francoise, the former General Manager of CSM Instruments: "CSM Instruments is a leader in materials testing equipment at the nano-scale and well-located in the heart of the world-renowned Swiss watch industry, a micromechanics excellence center. A further benefit of the company site in Peseux is its close proximity to universities and research institutes in Neuchâtel. I am proud that an innovative as well as value-oriented high-tech company like Anton Paar has acquired CSM Instruments. Anton Paar, which is known for its strong corporate culture, with an employee-oriented attitude and its excellent product portfolio, will consolidate the future of CSM Instruments on a long-term basis."
The new General Manager of the 100 % subsidiary is Dr. Christoph Ebner, Business Development Manager at Anton Paar.
Other news from the department business & finance
More news from our other portals