International industry gathering assumes leading position
During the next days, 1,026 exhibitors from 37 countries will give visitors a concentrated overview of the market including several new products and devices for research and industrial laboratories. They include industry leaders such as Agilent Technologies, Eppendorf, Thermo Fisher Scientific and Waters. After Germany, the countries with the largest numbers of exhibitors include the Unites States, Great Britain, France, Switzerland and the Netherlands. Norbert Bargmann, Deputy CEO of Messe München, was pleased about the stable number of exhibitors when he appeared at the press conference: "The past six years all saw a decline due to the tough competitive situation. That trend is a thing of the past: The number of visitors at this year's fair proves that analytica is the industry's leading event."
Organizers have expanded the fair's concept by adding new elements such as the Live Labs. For the first time ever, visitors can gather information at three completely equipped laboratories on the topics of Forensics and Clinical Diagnostics, Plastics Analysis and Food and Water Analysis. Three times a day, experts from scientific organizations will present the latest methods and techniques and make reference to the equipment on display at the laboratory benches in the process.
Industry on the road to success
After the financial crisis and a successful year in 2011, German manufacturers of analysis, biotechnology and laboratory-technology equipment are looking to the future with optimism. Mathis Kuchejda, Chairman of the Technical Society for Analysis, Biotechnology and Laboratory Technology in the German Industry Association for Optical, Medical and Mechatronical Technologies (SPECTARIS), summarized the outlook for the industry: "For 2012, companies are expecting sales to increase by about six percent." Foreign sales will play an important role in that increase. They currently account for some 53 percent of sales. "German manufacturers profit from their good reputation and their innovative and competitive products. The fact that these companies invest some eight percent of their sales in research and development has paid off," explained Kuchjeda.
analytica Conference – Focus topics
The analytica Conference has been a permanent part of the international trade fair for years. More than 20 sessions and more than 115 lectures featuring renowned speakers from Germany and abroad are being held from April 17-19. Dr. Martin Vogel, Chairman of the GDCh Working Group for Analytical Chemistry at the German Chemical Society, presented several highlights of this year's conference: "One focal point of this year's conference program is x-ray powder diffraction (XRPD) analysis, a technique that makes it possible to determine if a packaged medication is an original or a counterfeit product." The x-ray diffraction method has a definite advantage over other analysis techniques: There is no need to take a sample of the medication, and it can even be used for to analyze samples through blister packaging and get reliable results. Another highlight will be the session on "Light and Molecular Ions - Photo Ionization in Mass Spectrometry," which will explain the principle and applications of REMPI (resonance-enhanced multiphoton ionization) and SPI (single-photon ionization). Another session will examine the question of where nanoparticles can be found in the environment and how they behave there.
The analytica Conference is organized by the German Chemical Society, the Society for Biochemistry and Molecular Biology (GBM), and the German Society of Clinical Chemistry and Laboratory Medicine (DGKL).
Besides the exhibition and the conference, visitors can also look forward to the practice-oriented program of related events including lectures at the Biotech Forum and the Laboratory & Analytics Forum, seminars for laboratory employees and, on Friday, analytica Job Day and Finance Day.
Other news from the department business & finance
More news from our other portals
See the theme worlds for related content
Topic world analytica
Here you will find everything about suppliers and products around the world's leading trade fair for laboratory technology, analytics, biotechnology and analytica conference
View topic world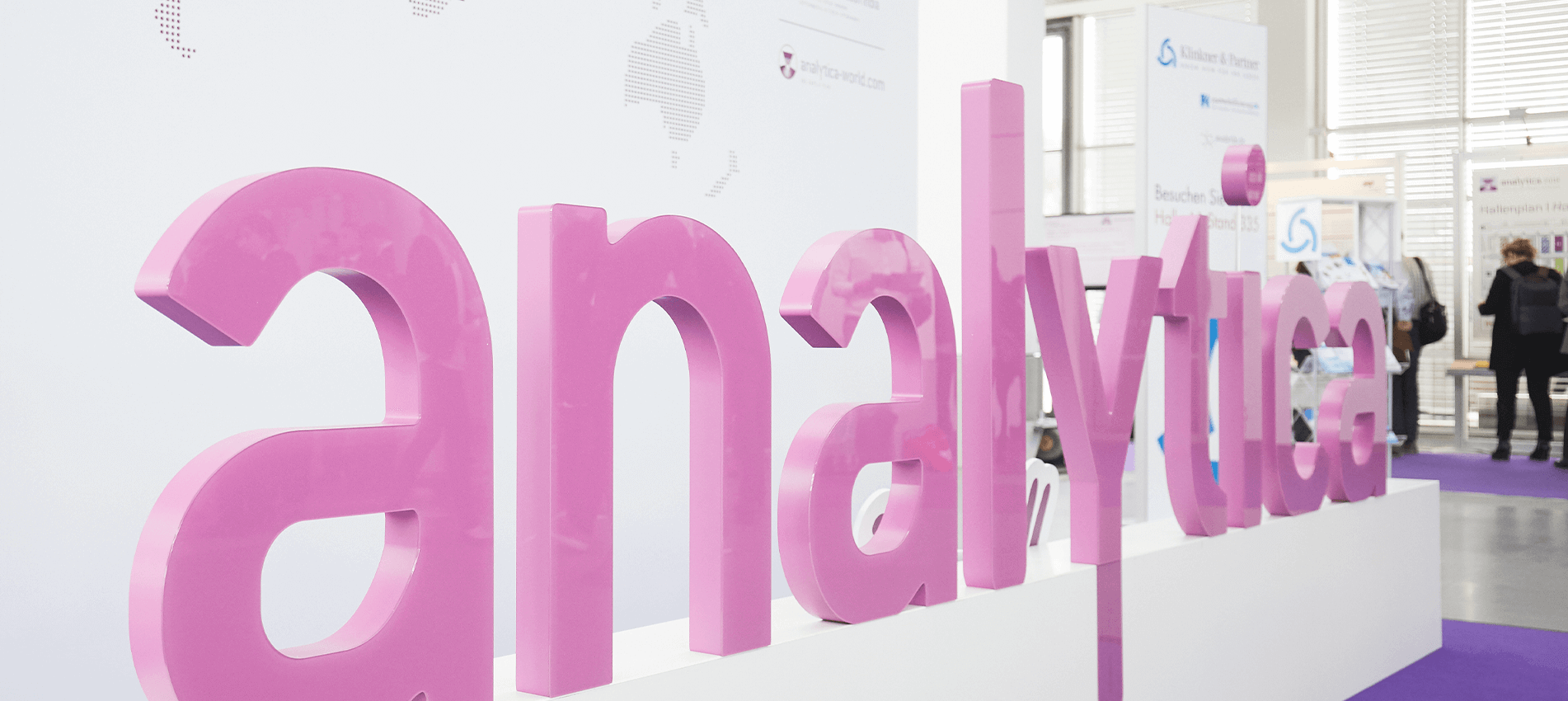 Topic world analytica
Here you will find everything about suppliers and products around the world's leading trade fair for laboratory technology, analytics, biotechnology and analytica conference