New online guide through the research maze
A comprehensive directory of research societies and institutions, universities and industry associations on chemeurope.com and bionity.com goes live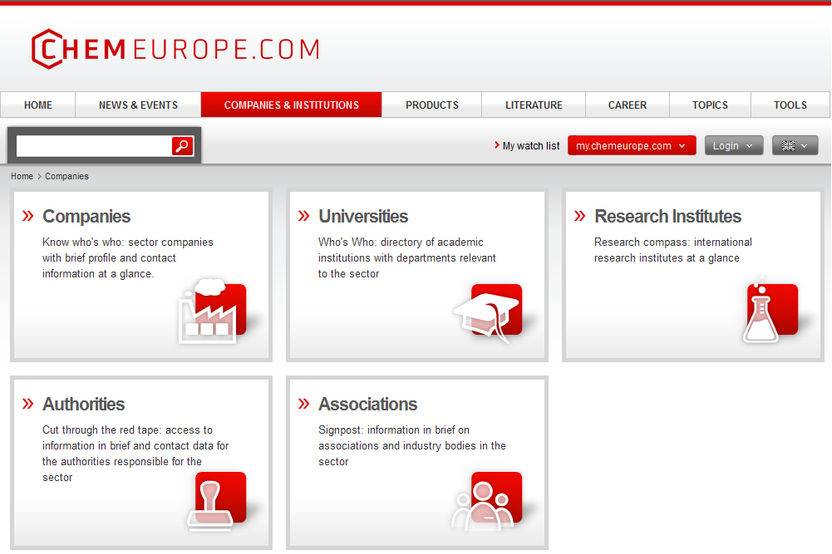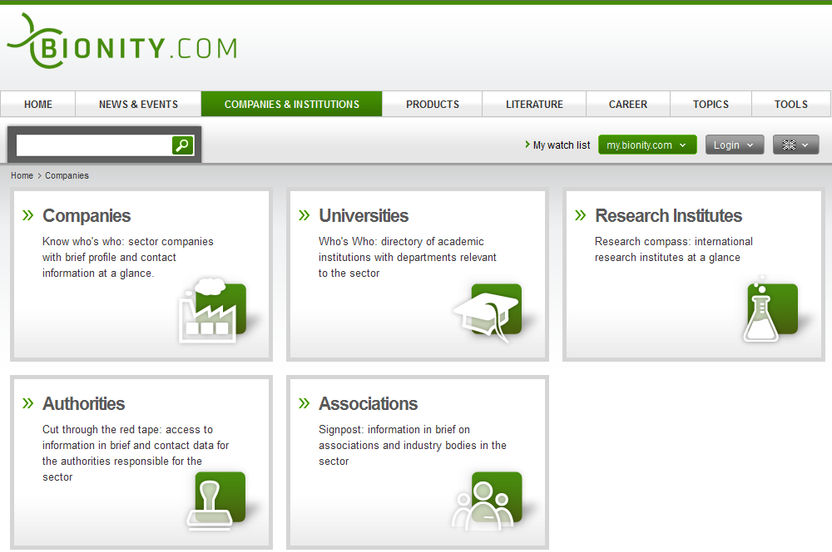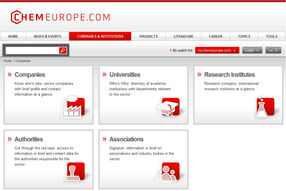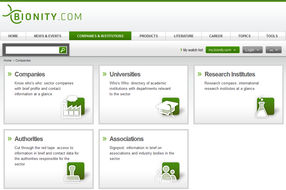 The established company directories on CHEMIE.DE's portals have grown to contain a total of more than 12,000 companies in chemistry and the life sciences. They are now complemented by organisations, such as research institutes, associations and universities, that are active in or for at least one of the covered scientific disciplines. In addition, public agencies and governmental departments and authorities are included. Thus, on CHEMIE.DE's portals it is now possible to quickly find initial information about organisations relevant to the industry, irrespective of their size, scope or scientific prominence.
The new CHEMIE.DE search facility allows organisations to be found via their names or their fields of activity, and by narrowing down the given base of countries or industries. Tracing a university in China or a chemical industry association in the UK is never more than a few mouse clicks away.
A unique feature of the new directory is the interlinkages with other content on the CHEMIE.DE portals. Each entry is directly linked to corresponding news items, whitepapers, event announcements and job advertisements. Users can thus find all relevant information about an organisation in a single place on CHEMIE.DE's portals.
"Our directories of research societies and institutions, universities, industry associations and public authorities ideally complement our existing directory of companies. As with all content on our portals, we address the entire chemistry and life science community in both industry and academia," Dr Björn Lippold, Chief Content Officer at CHEMIE.DE, explains. "Our aim is to offer our users additional, up-to-date research and scientific information."
The new directories of organisations are accessible free of charge in English and German at www.chemeurope.com/en/companies-and-institutions/ and www.bionity.com/en/companies-and-institutions/.
Other news from the department science
More news from our other portals