Huber again invests in the future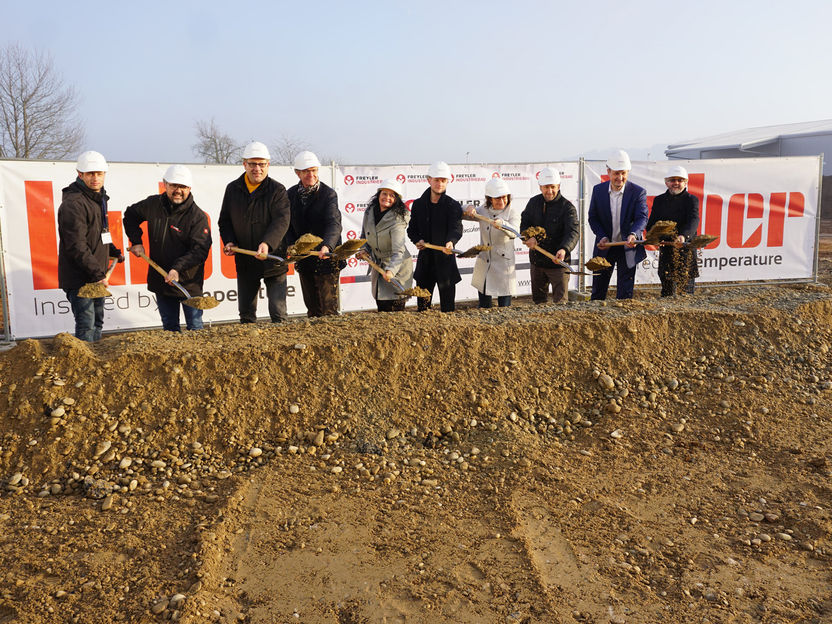 Huber Kältemaschinenbau is one of the leading providers of high-precision temperature control solutions for use in research and industry. They are used in such industries as the automotive sector, chemicals, pharmaceuticals, the food industry, aerospace, and medical technology. At the Tango factory headquarters in Offenburg, the family company currently employs about 360 people. The successful SME's developments have been honoured several times as TOP 100 Innovator and as Innovator of the Year. The Huber family is happy about the steady growth of their company. "It shows that our strategic orientation and specialisation in our core competency for high-precision temperature control technology have been right. We are investing heavily in basic research in our field, for example with the Universities of Offenburg and Karlsruhe," Daniel Huber commented. This is the only way the company could develop into a global innovation and technology leader for high-precision temperature control technology. 
"With our products, we are an ecological pioneer in environmental protection," Joachim Huber added. "In addition to refrigeration, we also organise our business processes from the purchase of goods to production as environmentally friendly and as resource-efficient as possible." Numerous energy-saving measures have already been implemented at the Offenburg Tango Factory: electricity is generated by a 70 kWp photovoltaic system, supplemented by 100% green electricity from hydropower. Lighting is provided as required with LED lights equipped with motion sensors. The building shell is well insulated and has high-quality glazing. 
The new building will be in no way inferior to this: the large windows will be triple-glazed and the building envelope provided with a high-performance insulation. Environmentally-friendly heating will take place via a vacuum and sump well system, which uses near-surface groundwater to recover heat and later return it to the natural cycle after a part of the heat energy has been extracted. This process is combined with activating a concrete core to store the heat. Controlled ventilation also reduces energy losses. Electricity is generated by a photovoltaic system on the roof of the building. "By doing this, we are not only fulfilling our environmental responsibility with our products, but also embodying them in our company buildings," Daniel Huber said. 
The new building will blend well into the line of existing buildings. Alone, the transparent façade will be a visual eye-catcher and the green roof will meet all environmental requirements. The hall building will be built using a slim, wide-span steel structure, something where Freyler can contribute its own particular expertise. 
Other news from the department business & finance
More news from our other portals