Arsenic exposure in US public drinking water declines following new EPA regulations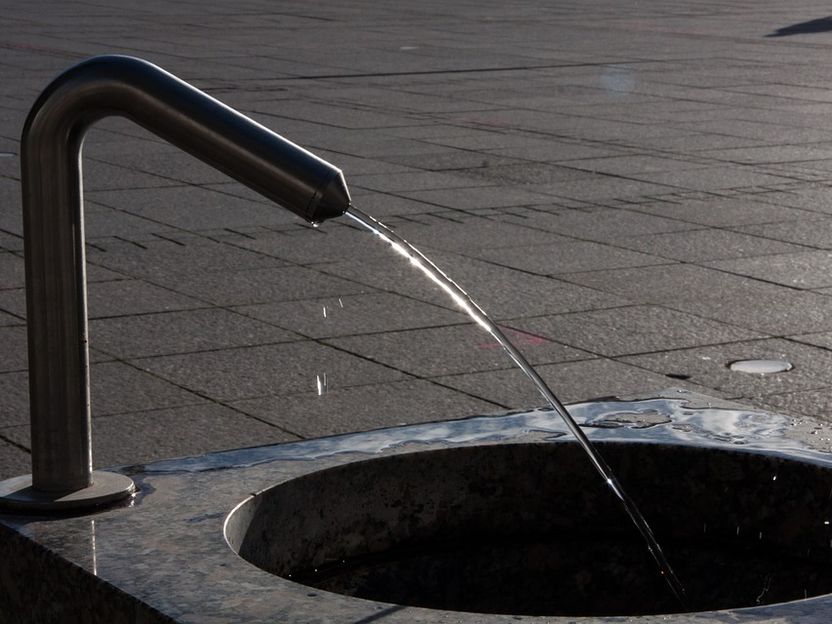 This is the first study to evaluate the impact of the 2006 implementation of the maximum contaminant level on reducing arsenic exposure at the individual level or by using biomarker data.
"EPA regulation was associated with a significant decrease in urinary arsenic concentrations among Americans who use public water systems," said Anne Nigra, ScM, in the Mailman School's Department of Environmental Health Sciences, and the study's lead author. "Levels of arsenic in private wells, estimated to provide water to roughly 45.5 million Americans, vary significantly throughout the U.S. Because of the cost of testing and treating contaminated water, private well water users remain inadequately protected against arsenic exposure in drinking water, especially residents of lower socio-economic status."
Arsenic is an established carcinogen and naturally occurs in drinking water across the U.S. In 2006, public water systems were required to meet the new EPA 10 μg/L regulatory limit for the maximum arsenic level in drinking water, down from 50 μg/L. In the Southwest, many cities' public water supplies come from water sources with naturally high levels of arsenic, including Los Angeles, Albuquerque, Scottsdale and Tucson.
The researchers compared data from 14,127 participants in the National Health and Nutrition Examination Survey (NHANES) between 2003 and 2014 who tested for dimethylarsinate (DMA) - the main metabolite of inorganic arsenic in humans. They adjusted for other sources of arsenic such as diet and smoking. Arsenic was measured in spot urine samples collected during the examination in a one-third random subsample of participants 6 years of age or older.
Among public water users - approximately 70 percent of participants-- arsenic levels decreased from 3.01 μg/L in 2003-2004 to 2.49 μg/L in 2013-2014, or by 17 percent.
"The 17 percent reduction in water arsenic exposure for public water users represents a significant exposure reduction when applied at the population level," said Ana Navas-Acien, MD, PhD, professor of Environmental Health Sciences at the Mailman School, and co-author. "The decline was strongest among Mexican-Americans and supports the recent infrastructure investments in many cities in the Southwest that focused on ensuring water arsenic below 10 μg/L."
The decrease was only observed after 2009-2010, consistent with the regulatory compliance process under the Safe Drinking Water Act, which required time for testing, and time to address the problem by changing the source or installing water treatment.
The authors estimate that the reduction in exposure to arsenic is equivalent to a reduction of 200 cases of lung and bladder cancer per year, but could be as many as 900 cases.
There was no change recorded among well water users. It has been estimated that 1.7 million Americans are at risk of exposure to arsenic above the maximum contaminant level, >10 μg/L and 3.8 million to arsenic > 5 μg/L in household well water. The authors note that efforts to address arsenic levels in private wells vary between states. "To date, no state government requires homeowners to install treatment systems to reduce arsenic if test results for arsenic exceed these contaminant levels. Continuing efforts for additional state and federal initiatives are critical to help families sample, test, and address arsenic exposure from unregulated private wells," added Navas-Acien.
Original publication
Anne E Nigra, Tiffany R Sanchez, Keeve E Nachman, David E Harvey, Steven N Chillrud, Joseph H Graziano, Ana Navas-Acien; "The effect of the Environmental Protection Agency maximum contaminant level on arsenic exposure in the USA from 2003 to 2014: an analysis of the National Health and Nutrition Examination Survey (NHANES)"; Lancet Public Health; 2017
Other news from the department science
More news from our other portals