analytica 2016: Record number of exhibitors thanks to 6.5 percent increase
Several world premieres enthrall visitors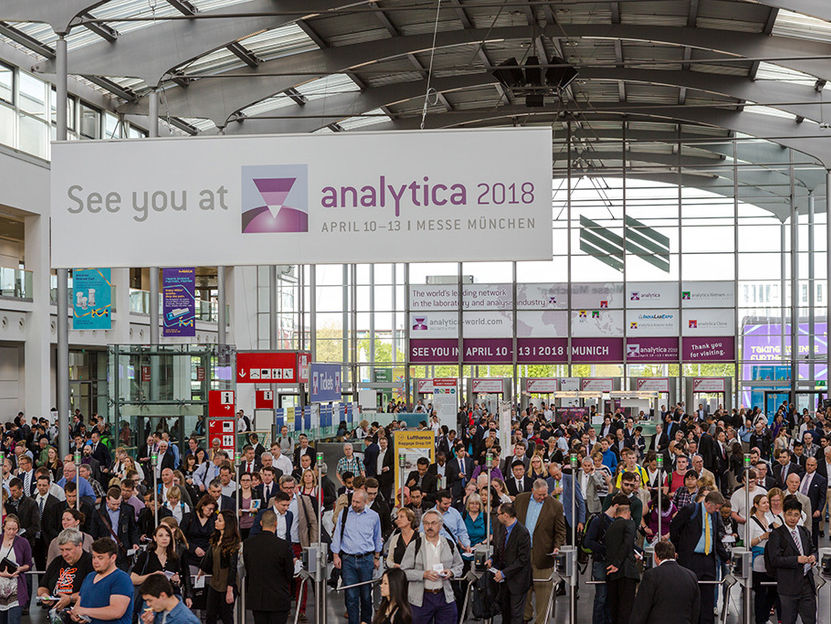 Dr. Reinhard Pfeiffer, Deputy CEO of Messe München, sums things up: "Thanks to presentations of several world premieres in particular, analytica demonstrated that it is Number 1 and therefore the most important driving force behind innovations in industry and research." Siegbert Holtermüller, Chairman of the Technical Advisory Board for analytica and Managing Director at Olympus, confirmed the fair's character as a leading exhibition: "The industry needs analytica to present its innovations to an international audience and discuss ongoing developments."
The euphoric atmosphere at the fair was the result of warm weather and, above all, full halls and crowded stands—a clear sign that the industry is doing well. Mathis Kuchejda, Chairman of the SPECTARIS Trade Association for Analytical, Bio- and Laboratory Technology, feels that the industry's main growth opportunities lie in increasingly complex regulatory requirements as well as the networking and automation of laboratory processes and sample preparation, not least of all due to increasing globalization in sectors such as food safety. Growth is also being generated by recent developments in the health-care sector such as in-vitro diagnostics. For 2016, the trade association expects the German industry's domestic sales to improve, increasing by 6.5 percent to approximately 3.75 billion euros.
Share of international visitors higher than ever
Approximately 35,000 visitors, 40 percent of whom came from abroad, attended analytica 2016. The countries with the largest contingents of visitors were Austria, Switzerland, Italy, Great Britain and the United States (in that order). There were significant increases in the number of visitors from countries including Great Britain, Iran, Thailand and Turkey.
According to a survey by the market research institute TNS Infratest, visitors were extremely satisfied with the outcome of the fair: 99 percent gave the exhibition a rating of good to excellent. Nearly 60 percent also feel that analytica is increasing in significance.
A total of 1,244 companies from 40 countries—a 6.5 percent increase over the record-breaking results from 2014 (1,168)—participated in analytica. Above all, that growth was due to an increase in international exhibitors, which rose four percent to a total share of 44 percent. Besides Germany, the countries with the largest contingents of exhibitors were China, the United States and Great Britain.
Full rooms at the analytica conference
The scientific highlight of the fair was the three-day analytica conference. A total of 1,839 visitors—an increase of twelve percent over 2014 (1,638)— filled the rooms of the ICM—Internationales Congress Center München to capacity.
Prof. Marion Thevis from German Sport University in Cologne: "The analytica conference is extremely important. It promotes an international exchange and allows us to meet the manufacturers of analysis devices that are important to our work. After all, progress in this area is the only thing that allows us to offer modern and adequate test methods."
Unique the world over
analytica's Live Labs and the special show on Occupational Safety/Health and Safety in the Workplace continued its success story at this year's fair. All seats were taken and it was "standing room only." According to Prof. Markus Fischer, Director, Hamburg School of Food Science and moderator of the Live Lab on Food Analysis: "Manufacturers and laboratory experts can discuss situation-oriented challenges and potential solutions at the fair, which makes this format ideal and unique." Günther Rossdeutscher, Managing Director and shareholder at asecos, continues: "Our presentations on the topic of occupational safety and health and safety in the workplace also generated a great deal of attention among visitors. We are also thinking about analytica 2018 and considering which aspects of occupational safety we should present there to attract large numbers of visitors again."
Other news from the department business & finance
More news from our other portals
See the theme worlds for related content
Trade Fair Retrospective analytica 2022
Here you will find everything about suppliers and products around the world's leading trade fair for laboratory technology, analytics, biotechnology and analytica conference
View topic world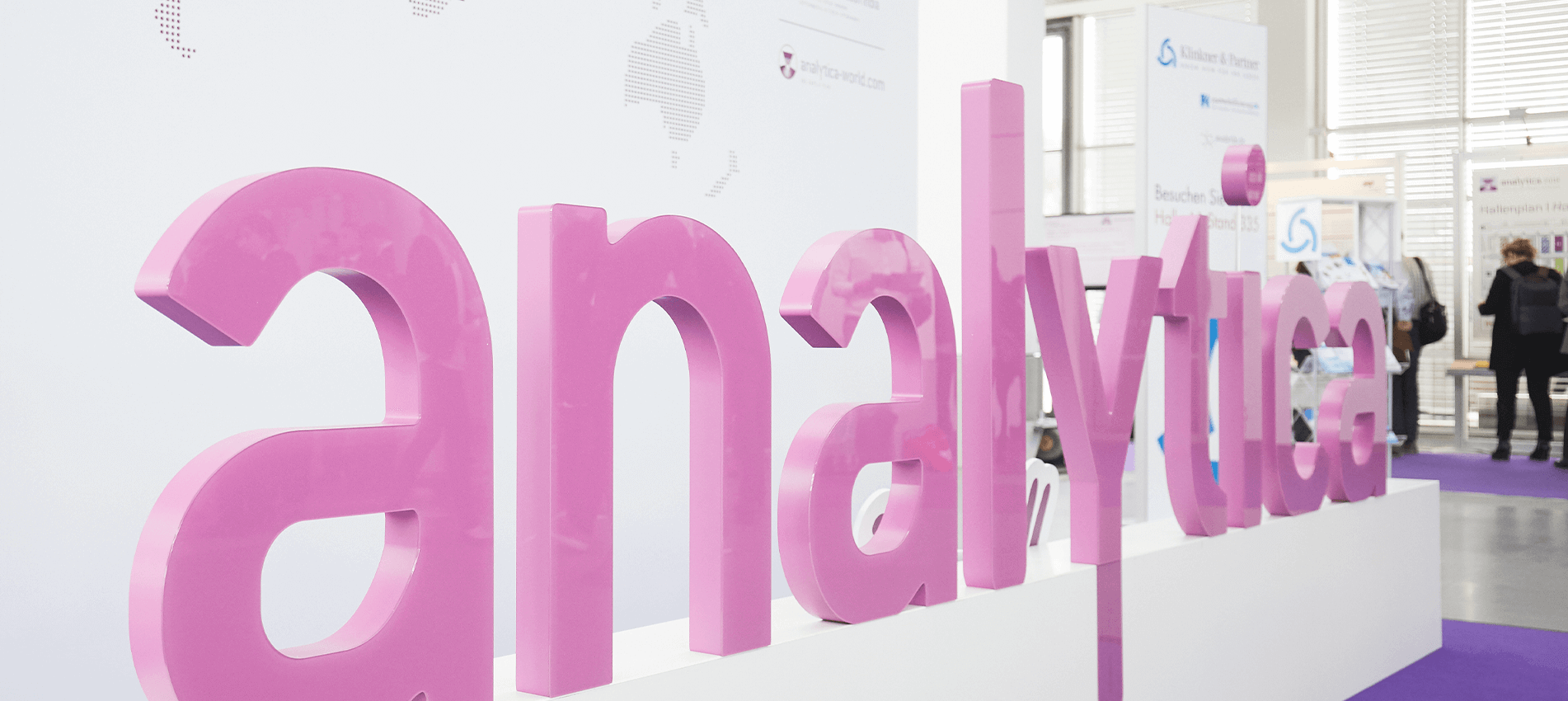 Trade Fair Retrospective analytica 2022
Here you will find everything about suppliers and products around the world's leading trade fair for laboratory technology, analytics, biotechnology and analytica conference