Malvern Instruments scientist receives Ernst Abbe Memorial Award at 50th anniversary of the Eastern Analytical Symposium
24-Nov-2011
-
United Kingdom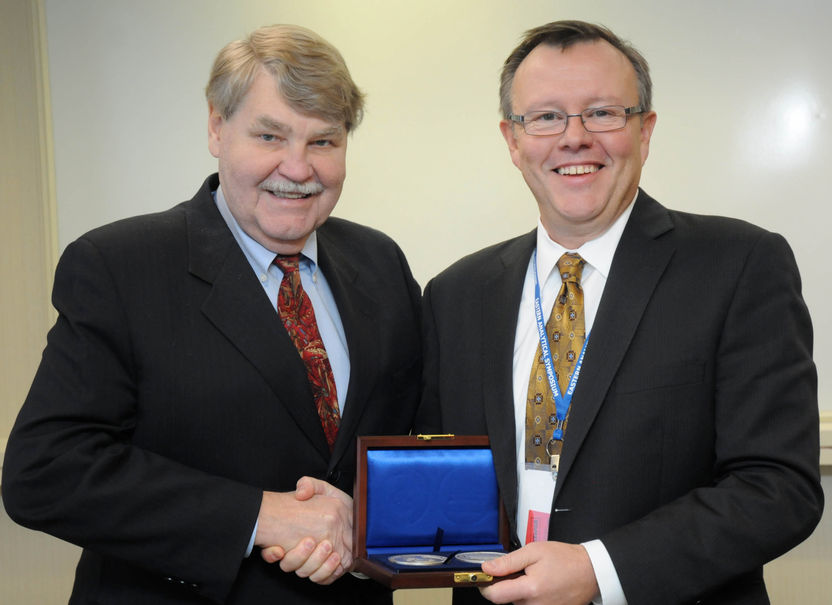 The Ernst Abbe Memorial Awards session was chaired by Dr. John A. Reffner from John Jay College and Dr Lewis's plenary lecture covered morphological and Raman spectroscopic measurements of complex heterogeneous materials.

Prior to his award presentation, visitors to EAS 2011 had an initial opportunity on Tuesday afternoon to hear Dr Lewis discuss the physical and chemical heterogeneity of biopharmaceutical products using imaging, light scattering and vibrational spectroscopy. His colleague, Dr Linda Kidder from Malvern's Analytical Imaging team, also spoke about 'Combined Particle Analysis and Raman Spectroscopy of a Nasal Spray: Chemically-Confirmed API Particle Size Distribution' on Wednesday morning.

Neil Lewis received his PhD in Chemistry from the Polytechnic of Wales in the UK and did his postdoctoral fellowship at the National Institutes of Health (NIH) in the Laboratory of Chemical Physics in the USA.  He was tenured by the NIH in 1992 and subsequently held the position of Senior Biophysical Researcher. In 1999 he left to lead a new effort in developing chemical imaging systems as a Founder and President of Spectral Dimensions, Inc (SDI); the company was acquired in July 2006 by Malvern Instruments.
Other news from the department people
More news from our other portals