Verified
Reagent bottles: Automation Friendly Reagent Reservoirs
New Automation Friendly Reservoirs Save Reagents and Reduce Plastic Waste
INTEGRA Biosciences AG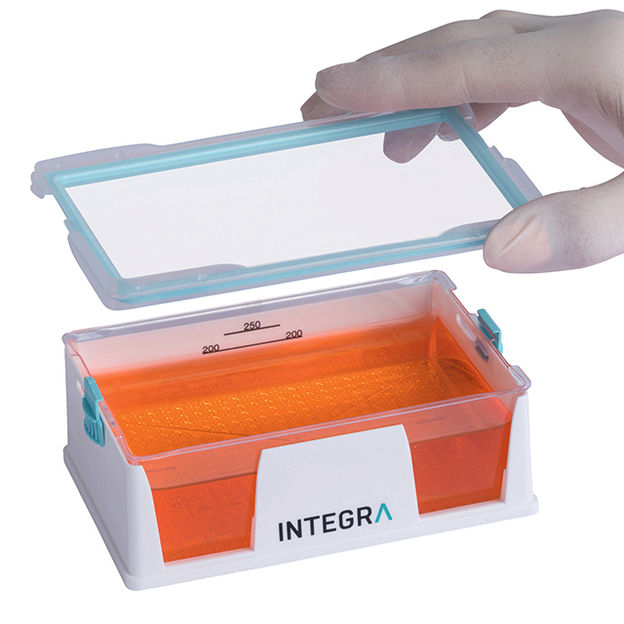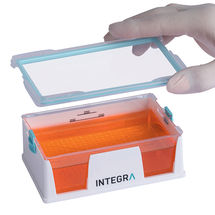 User-Friendly Reagent Reservoirs for Automated Pipetting and Multichannel Pipettes
INTEGRA's new Clear Advantage™ automation friendly reagent reservoirs are designed to offer the lowest possible dead volumes and give you a clear view of the pipette tips for the best liquid handling results.
Intelligent design
The robust and eco-friendly Clear Advantage range relies on disposable, sterile, clear polystyrene reservoir inserts that sit securely within a sturdy and reusable, SLAS-format base. Each flat bottomed insert benefits from INTEGRA's revolutionary SureFlo™ anti-sealing array, which prevents pipette tips from sealing off and stops liquid from 'popping' into tips, filters or the pipetting head. Unique dual viewing windows ensure optimal positioning of the pipette tips, and a space-saving, stackable design significantly reduces storage requirements.
Reduced waste
A specially formulated surface treatment prevents liquid from pooling, resulting in a dead volume of less than 3 ml. For ease of use, the reservoirs feature clearly visible graduations, allowing rapid, accurate filling with the required reagent volume. Unused reagent can be easily returned to the source container via the pour back spouts, or a latching lid can be attached to the reservoir, enabling short-term storage while preventing evaporation and spillage.
These automation friendly reagent reservoirs are available in 150 and 300 ml volumes – individually sealed or bulk packaged – and are compatible with INTEGRA's VIAFLO 96/384 electronic multichannel pipettes and other liquid handling platforms.
Visit our product website to request your free trial pack or to watch the product video.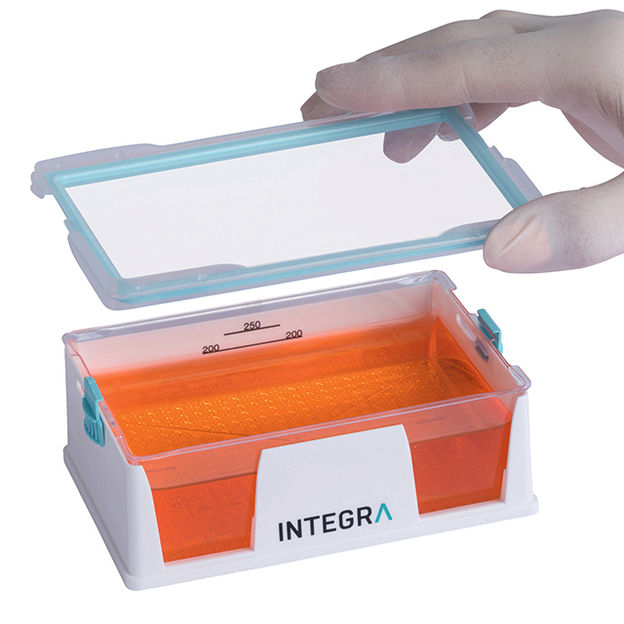 Product classification
Applications
Product categories
Request product information now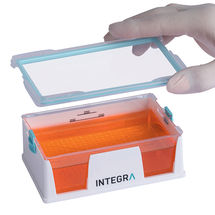 Reagent bottles: Automation Friendly Reagent Reservoirs
New Automation Friendly Reservoirs Save Reagents and Reduce Plastic Waste