Verified
Kjeldahl digestors: KJELDATHERM
Kjeldahl block digestion in high throughput can be so simple and convenient
C. Gerhardt GmbH & Co. KG
Flexible: Adapt the acid quantity to your samples as you wish. Even fatty and inhomogeneous samples are easy to process. The adjustable heating helps you keep highly foaming samples in check.
Safe: Operate KJELDATHERM from outside the danger zone thanks to the removable control unit.
Transparent: ISO17025-compliant documentation of the digestion parameters is no worry. KJELDATHERM® takes care of it for you.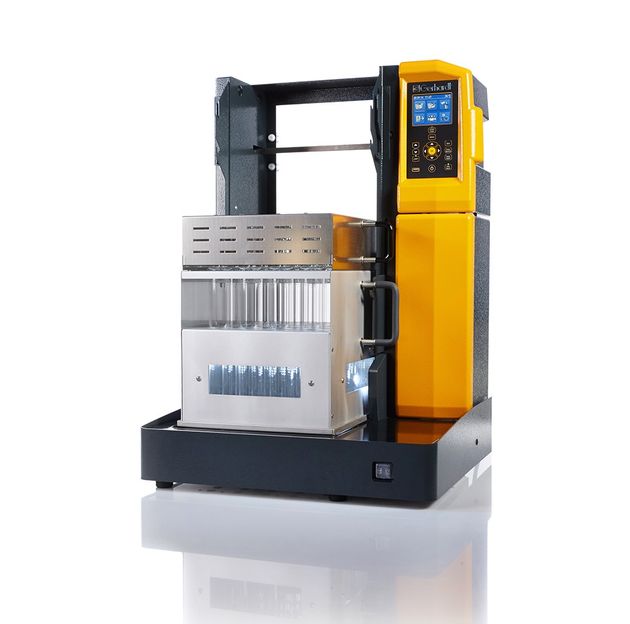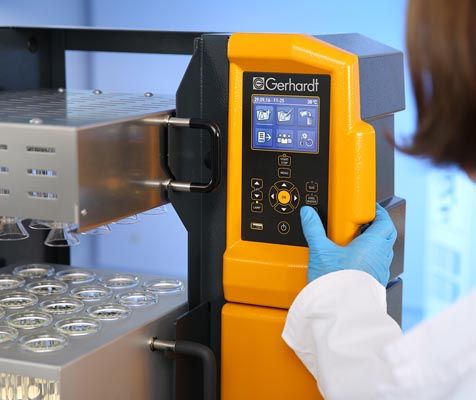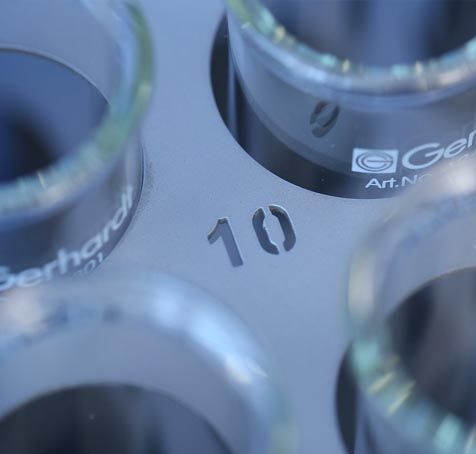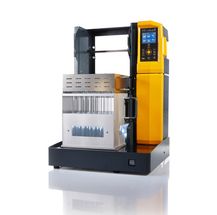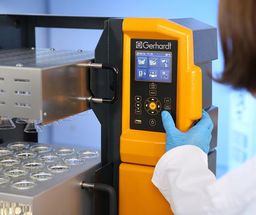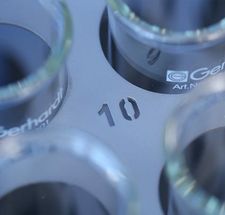 Keep everything in view when performing automated acid digestion
Kjeldahl analysis is recognized the world over as the standard and reference method for nitrogen determination.
The KJELDATHERM automated block digestion system saves you valuable time and provides reproducible digestion conditions around the clock. KJELDATHERM offers you the highest possible degree of safety, with the well thought-out design ensuring a long operating life.
C. Gerhardt offers you Kjeldahl solutions ranging from classical apparatuses for the smallest of quantities to fully automated systems. Combine KJELDATHERM and VAPODEST 500 for the most powerful complete solution on the market.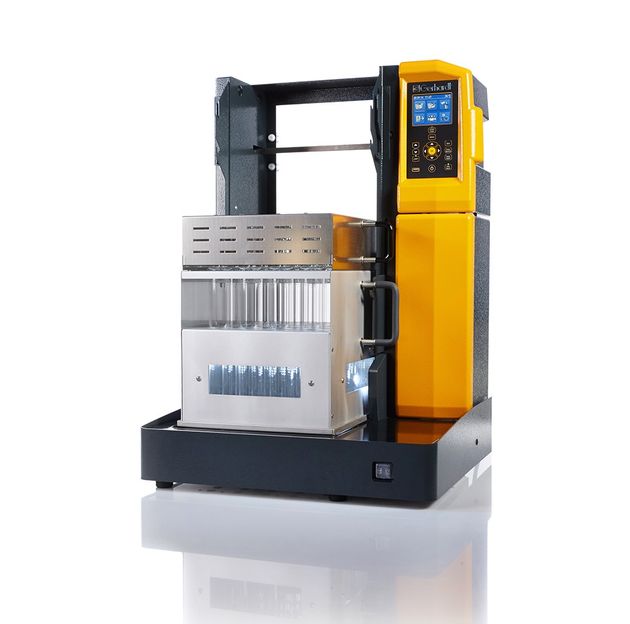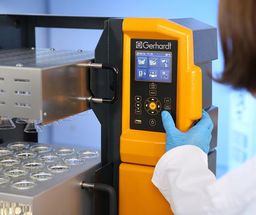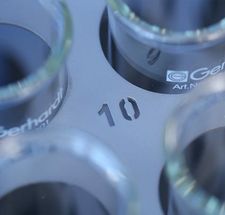 Product classification
Applications
Product categories
Target Industries
Request product information now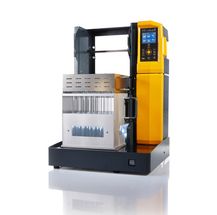 Kjeldahl digestors: KJELDATHERM
Kjeldahl block digestion in high throughput can be so simple and convenient
C. Gerhardt GmbH & Co. KG