Verified
Gas analyzers: OMEGA 5
Compact FTIR based Gas Analyzer for the fully automated quantification of gas compounds
Bruker Optics GmbH & Co. KG
Versatile: Quantification of more than 300 gas compounds without the need for costly gas calibrations
Cost-effective: Highest sensitivity without the need for liquid nitrogen or purge gas thanks to "DryPath"
Accurate: The quantification routine considers also the effect of interfering compounds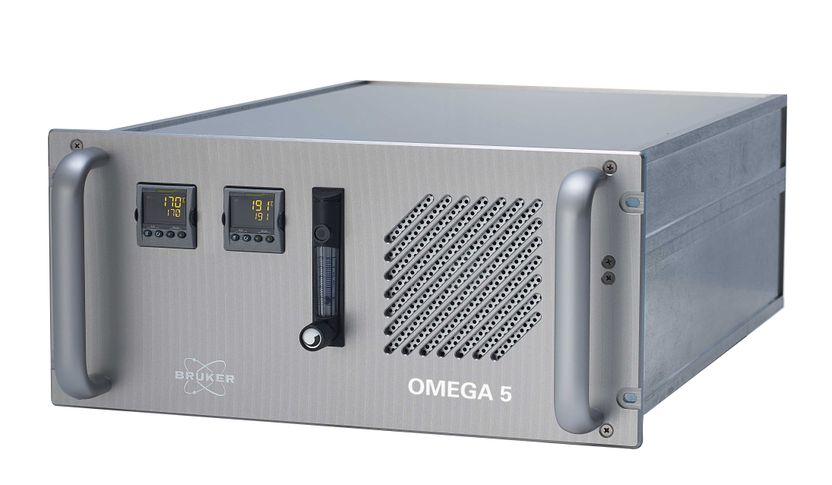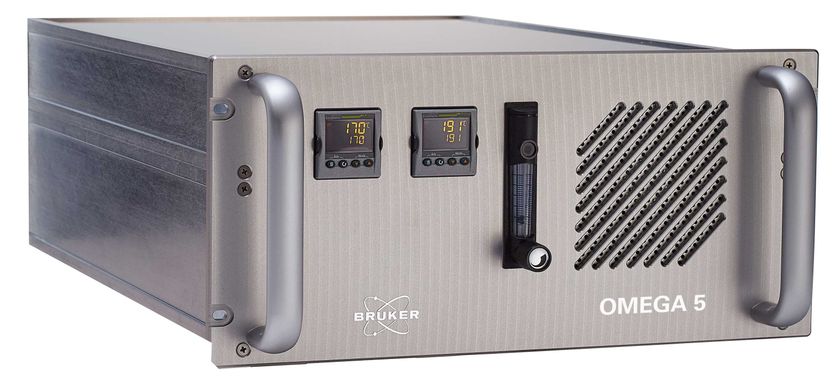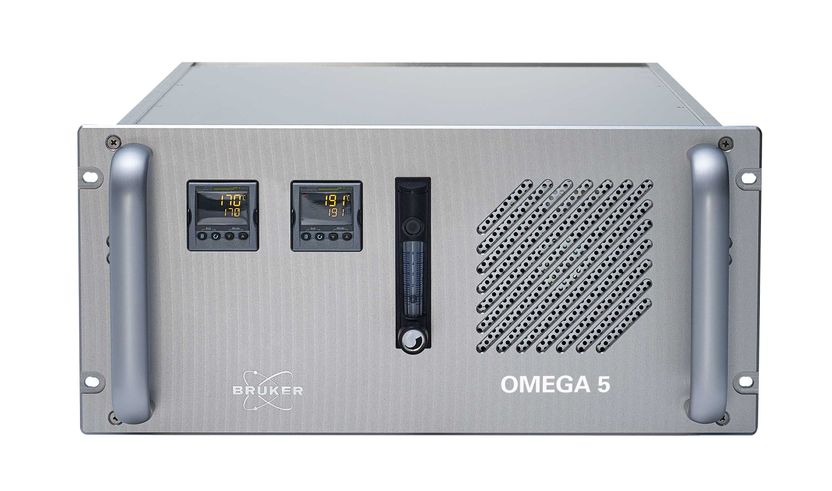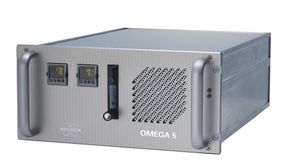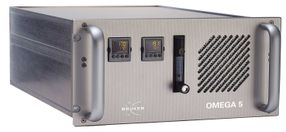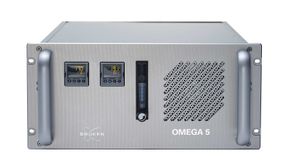 The Versatile Gas Analyzer
OMEGA 5 is a compact FTIR gas analysis system in a 19-inch rack-mount box equipped with a 5 m multi-reflection gas cell for the measurement of industrial gases. The design of the gas cell is optimized for a high optical throughput to enable the quantification of gas compounds even in very low concentrations in the ppb range.
The optics of OMEGA 5 is sealed and purgeable which enables to constantly minimize the concentration of atmospheric interfering compounds like H2O and CO2. With the unique "DryPath" option it is even possible to keep these atmospheric interfering compounds at the lowest level without the need for an external purge gas. Hence, in combination with proven stability and reliability of the optical components used the running costs are kept at a minimum.
From the measurements, the gas concentrations are retrieved automatically by the software OPUS GA, without the need for gas calibrations or expert knowledge. The influence of interfering gases as well as of varying gas temperatures and pressures are considered.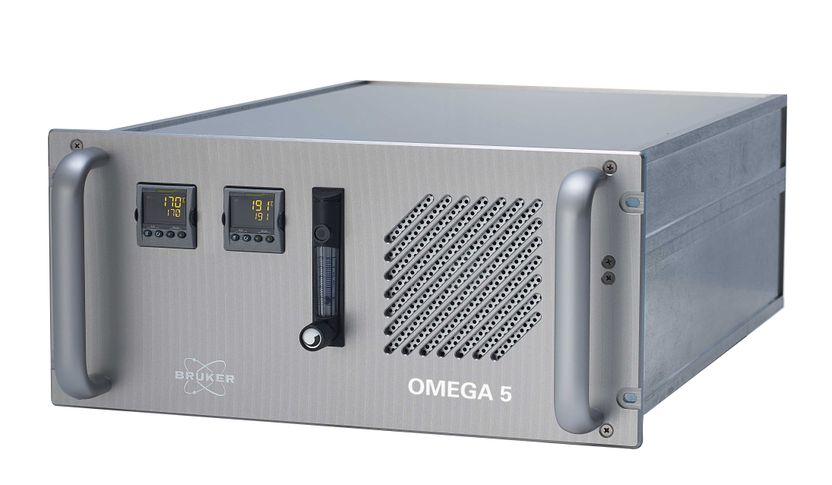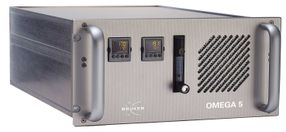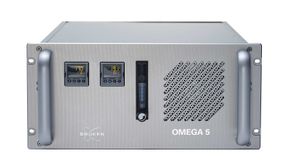 Request product information now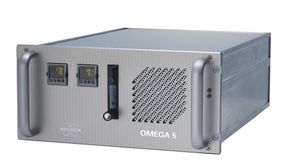 Gas analyzers: OMEGA 5
Compact FTIR based Gas Analyzer for the fully automated quantification of gas compounds
Bruker Optics GmbH & Co. KG