Verified
Pipetting robots: ASSIST PLUS pipetting robot
Freeing you from tedious multichannel pipetting tasks
INTEGRA Biosciences AG
Optimal pipetting performance across a wide volume range
Pipette at the right height with liquid level detection
Easy normalization, hit picking and master mixing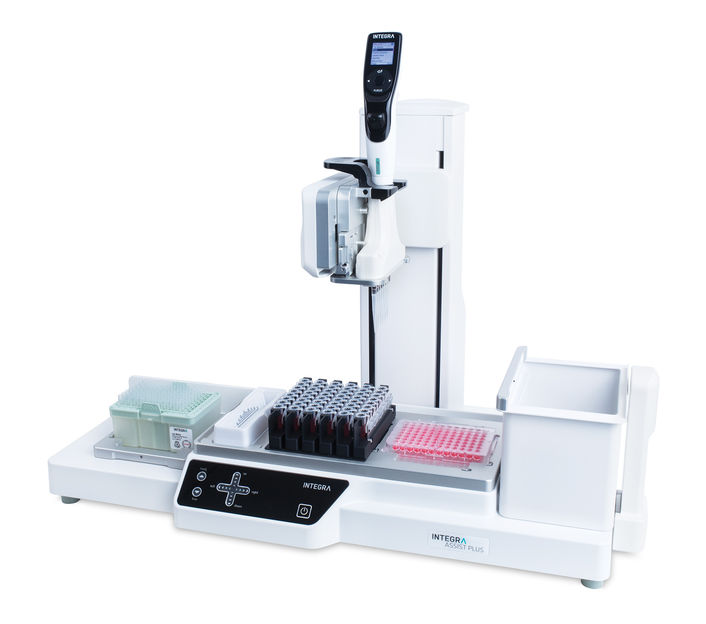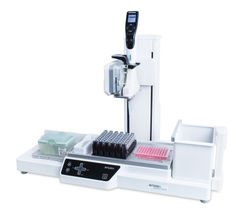 The ASSIST PLUS and D-ONE – even more freedom from routine pipetting
Available in two volume ranges – from 0.5 to 300 μl and 5 to 1250 μl – each D-ONE module has two separate pipetting channels, using 12.5 and 300 μl or 125 and 1250 μl GripTips for high and low volumes, respectively. The specially designed D-ONE tip deck accommodates two tip racks, which allows the ASSIST PLUS to automatically switch between the different GripTips without tedious manual intervention. This ensures longer walk-away times and reduces physical strain, skyrocketing your lab's productivity.
Pipette at the right height with liquid level detection This system uses automated liquid level detection to optimize pipetting heights, and is compatible with INTEGRA GripTips for benchtop pipetting devices. This avoids the need for special tips, and saves time during program set-up.
Easy normalization, hit picking and master mixing The D-ONE is designed to ensure accurate and reproducible results every time, by successfully automating dilution calculations for normalizations, hit picking without transcription errors, and master mix preparations for varying sample numbers.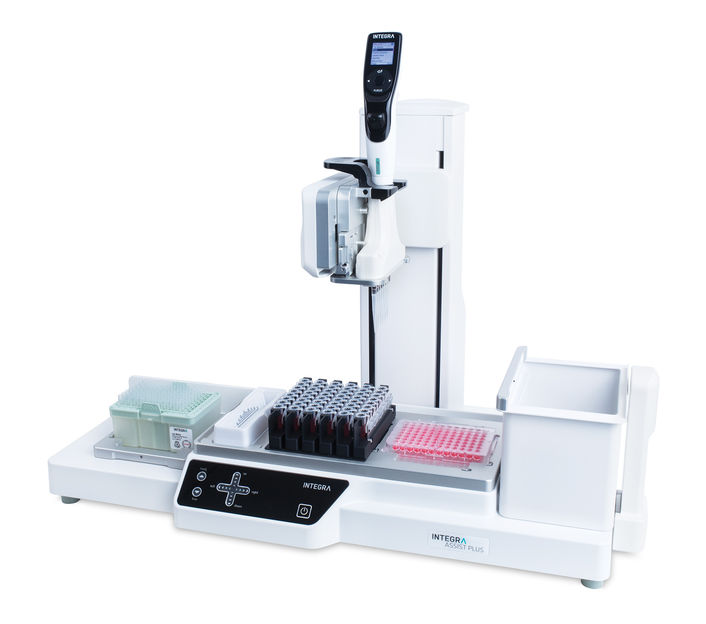 Product classification
Applications
Product categories
Target Industries
Request product information now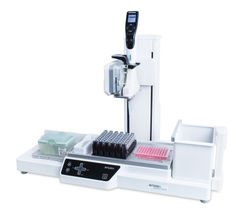 Pipetting robots: ASSIST PLUS pipetting robot
Freeing you from tedious multichannel pipetting tasks
Find 1 more pipetting robots on analytica-world.com