LAUDA procures specialist in thermo-electric thermostating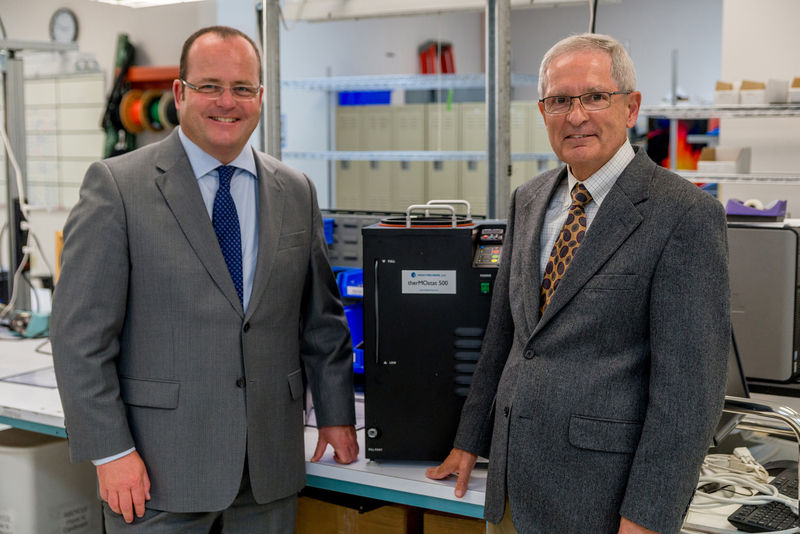 LAUDA-Noah, as is the name of the newest LAUDA subsidiary, develops and produces thermostating equipment whose functionality is based on the so-called Peltier effect. The distinguishing features of these devices are their compact size and low weight. Since the thermostating is generated by sending a current through a semi-conductor, simply reversing the polarity of the electric current direction means that both heating and cooling are possible in the smallest of spaces. In addition, the thermo-electric constant temperature equipment does not require any refrigerants, some of which can be damaging to the environment or combustible.
With the purchase of the company with locations in the states of Oregon and California, LAUDA is also building on its presence in the United States, an important sales market for the thermostating specialist. The location of Morgan Hill in Silicon Valley will be used as the service support point for the LAUDA Group on the west coast. This lets LAUDA be even closer to its customers on the large growth market that is the USA.
For Noah Precision, its incorporation into the LAUDA Group is an important step in its future development. "We are proud to now be a part of the successful LAUDA Group," says Peter Adams, president of the specialist for thermo-electric thermostating. "Our affiliation with LAUDA now means that we have access to a global sales and distribution network and can achieve great success in the coming years."
Other news from the department business & finance
More news from our other portals