Beckman Coulter Life Sciences acquires Dublin biotech start-up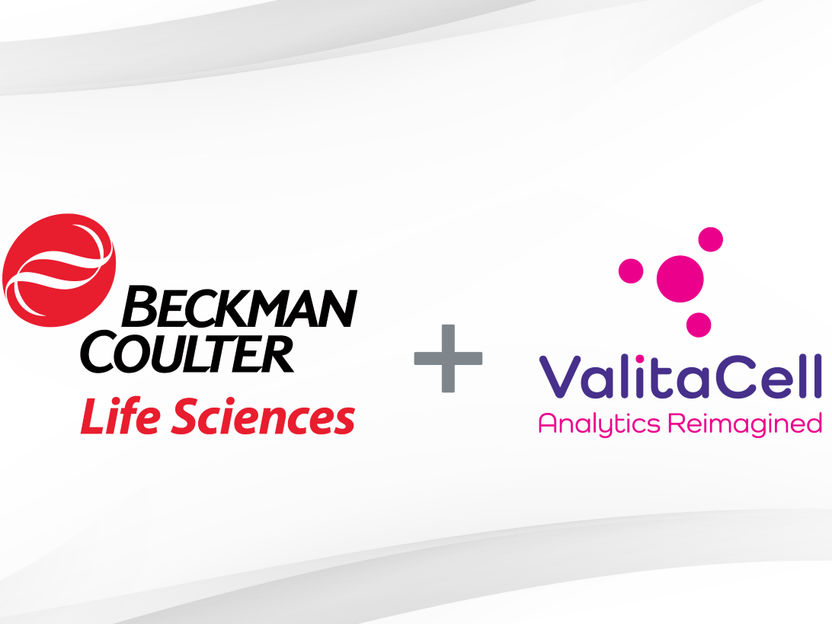 Beckman Coulter Life Sciences
"ValitaCell has a proven record for delivering innovative products and we are excited to build upon our successful partnership with Beckman Coulter Life Sciences," said Dr. Jerry Clifford, Co-Founder and CEO of ValitaCell. "We never take for granted what our advancements can do for patients while also reducing manual workflow burdens on laboratory staff. Together with Beckman Coulter Life Sciences, we will advance our shared ambition to accelerate and enable the sustainable manufacture of innovative biological medicines to bring them to market faster."
ValitaCell technologies are patented in key international markets and the company has been honored with several awards, including the Irish Pharmaceutical Awards' Pharma Start-up of the Year in 2017 and InterTrade Ireland's Seedcorn awards. It also was recognized as one of the most successful Irish companies in Horizon 2020.
"Throughout our trusted partnership with ValitaCell, we have long admired their innovative offerings and industry expertise," said Jason Lanie, Vice President and General Manager of the Biotechnology Business Unit at Beckman Coulter Life Sciences. "Their leading portfolio of products, including ValitaTiter, Quantum, CellAi, and ChemStress Clone Robustness complement Beckman Coulter Life Sciences' existing and future product portfolio, and are designed with the same goal of providing faster cellular analysis while decreasing the risk of errors. We are excited to welcome their team and look forward to growing the Ireland Innovation and Development Centers for Biologics to help meet evolving customer needs."
ValitaCell locations in Dublin and Galway, Ireland will remain operational and are anticipated to grow in response to business needs.
Other news from the department business & finance
More news from our other portals
Something is happening in the life science industry ...
This is what true pioneering spirit looks like: Plenty of innovative start-ups are bringing fresh ideas, lifeblood and entrepreneurial spirit to change tomorrow's world for the better. Immerse yourself in the world of these young companies and take the opportunity to get in touch with the founders.