Verified
Catalog: Hahnemühle LifeScience Katalog Industrie & Labor
Wide variety of Filter Papers for all Laboratory and Industrial Applications
Hahnemühle FineArt GmbH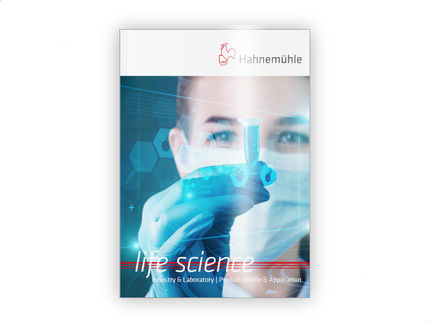 Filtration Solutions in the Life Sciences, Chemical and Pharmaceutical Sectors
As a manufacturer of high-purity filter media for various application areas, such as the chemical and pharmaceutical industries, Hahnemühle is increasingly applying its know-how to developing innovative filtration solutions in the life sciences sector, including diagnostics, pharmacy, medicine, agricultural technology, and nutrition.
By adding three new areas, microbiology, molecular biology, and medical diagnostics/POC papers, Hahnemühle underscores the increasing importance of the life science market.
Hahnemühle created its first filter paper in 1883 which laid the foundation for its success. Hahnemühle's "Originals" such as paper grades 589/1, 595, 604, 1573, and GF10 have firmly established themselves in the laboratory market as market-leading filtration papers. These high-grade papers are used for filtration technologies in different application areas, both in liquid and air filtration. Hahnemühle sources raw materials made from high-quality cellulose, cotton linters, glass, and quartz fibres which are suitable for all laboratory and industrial applications.
Product classification
Applications
Product categories
Target Industries
Request product information now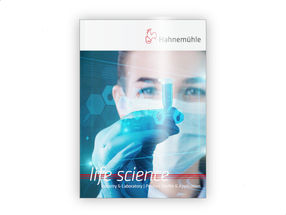 Catalog: Hahnemühle LifeScience Katalog Industrie & Labor
Wide variety of Filter Papers for all Laboratory and Industrial Applications
You might also be interested in these products