Ultra-Zentrifugalmühle ZM 300
Reproducible Sample Homogenization with the Fastest Rotor Mill in the Market
Retsch GmbH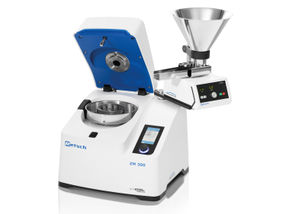 The powerful Ultra Centrifugal Mill ZM 300 provides maximum grinding performance at high speed while, at the same time, ensuring operator convenience and safety.
The variable speed from 6000 to 23,000 rpm allows up to 20% finer particles and up to 15% higher throughput than the previous model.
Temperature monitoring enables quick detection of deviations and adjustment of the grinding process. This improves reproducibility, especially when grinding temperature-sensitive samples.
The optional cyclone suction unit facilitates homogenization of light and heat-sensitive material and is also suitable for cryogenic grinding.
The mill is operated via a convenient touch display. Thanks to smooth surfaces and push-fit rotors and ring sieves, the ZM 300 can be cleaned quickly and easily.
The enormously wide range of accessories makes the new ZM 300 a universally applicable rotor mill that successfully pulverizes not only food and feed, but also plastics, chemicals, rubber, pharmaceutical products, and many other materials.
Request product information now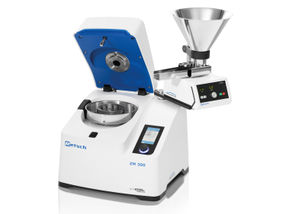 Ultra-Zentrifugalmühle ZM 300
Reproducible Sample Homogenization with the Fastest Rotor Mill in the Market