The Top 3 Advantages
1
Hands-on instructions – Concentrated know-how from 20 years of user training
2
Easy to understand - Step-by-step instructions for success
3
Comprehensive – All the answers you need, from the basics to specialist topics
A textbook and reference in one – your easy to understand, hands-on guide
Confident at analytics, yet you'd like to know more about your Waters Empower software? The Empower 3 Manual lets you benefit from the tips and tricks picked up over 20 years of user training to make your daily lab routines easier.
The 400-page user guide covers the basics as well as more complex topics such as configuration and administration.
Beginners can easily expand their knowledge, from the system's setup to data acquisition and result evaluation, and on to creating reports.
Experienced users will find easy-to-understand instructions in this comprehensive user guide about Empower's non-routine features, such as user-defined database fields.
Whether you're a beginner or an expert, the Empower 3 Manual will help you realize the full potential of your Empower software. So what are you waiting for?
Topics
HPLC software

GC software
Target Industries
Biotechnology

Chemistry

Pharma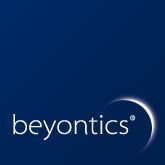 Get in Touch with the Supplier Now