Verified
VARIO select
Pumping Units for Chemical Processes and Precise Vacuum
VACUUBRAND GMBH + CO KG
Extremely Durable
Efficient and Whisper Quiet
Intuitive Control and Flexible User Management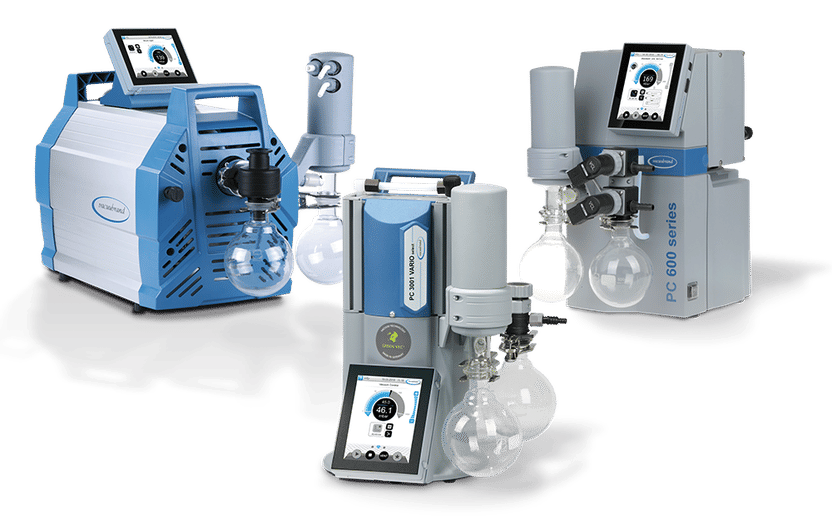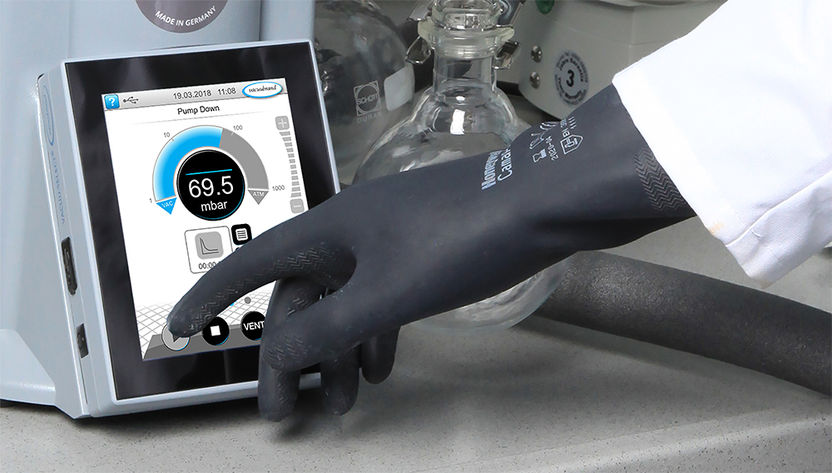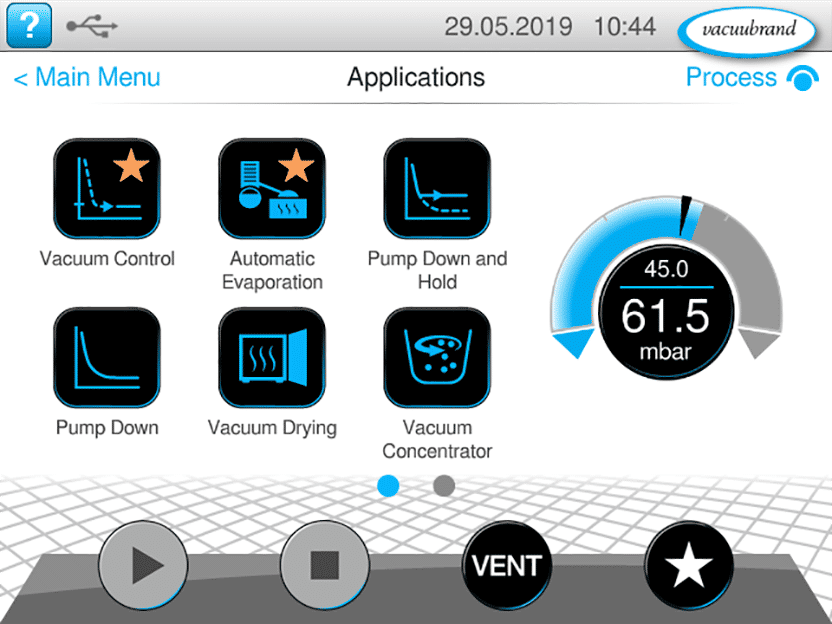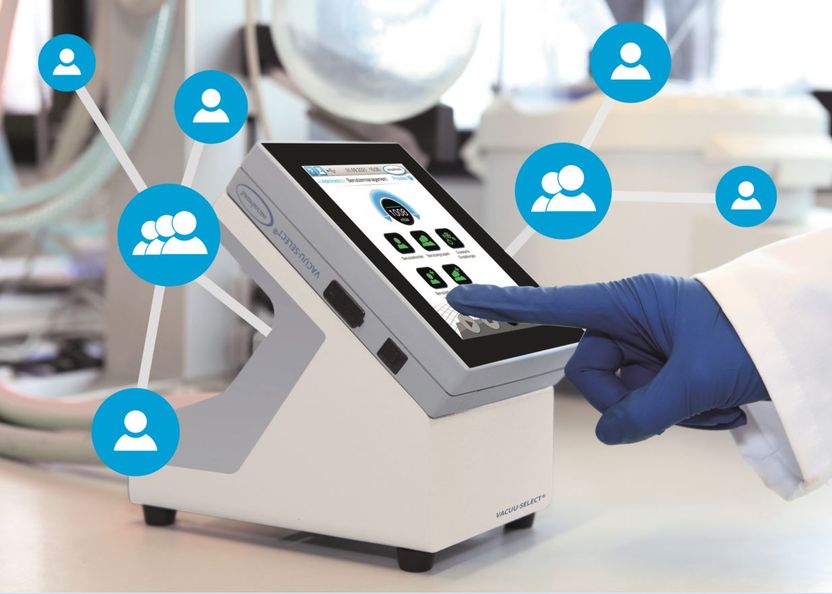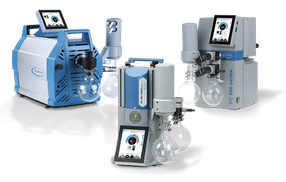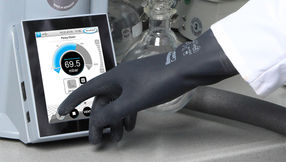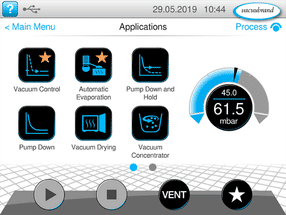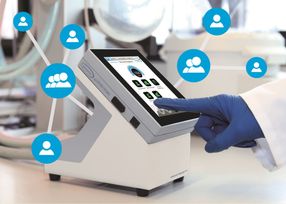 Speed Controlled Chemistry Diaphragm Pumps + Interactive Vacuum Controller with Flexible User Management
"VARIO select" chemistry diaphragm pumps offer unsurpassed long-term performance – even in demanding conditions. Thanks to high-quality fluoropolymers, precise manufacturing processes, and 100 % quality control, VACUUBRAND chemistry diaphragm pumps guarantee uncompromising chemical resistance, long service intervals, and longstanding reliability.
Pumps with VARIO® control provide pinpoint vacuum control by adjusting the motor speed. This guarantees optimal process times and reproducible results. The pumps run on demand for maximum energy efficiency, increased service intervals, and whisper quiet operation.
The VACUU·SELECT® vacuum controller makes your tasks simple, easy, and efficient. Choose your application from a set of predefined applications or create your own routine in next to no time. Everything is right at your fingertips with the intuitive user interface. With automatic evaporation, boiling points are detected at the touch of a button and the pressure is continuously adapted throughout the evaporation.
New: The user management is a functional extension of our interactive vacuum controller VACUU·SELECT. For the first time, you can now individually define which applications, functions and authorizations should be available for different user groups.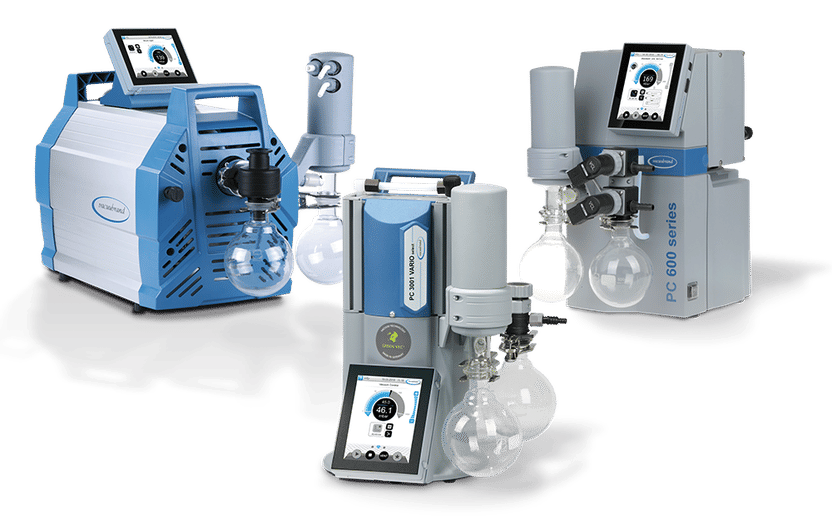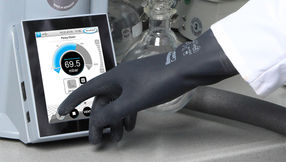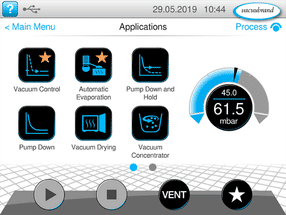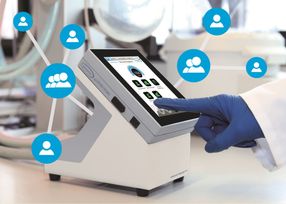 Product classification
Applications
Product categories
Target Industries
Request product information now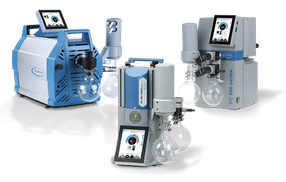 VARIO select
Pumping Units for Chemical Processes and Precise Vacuum