Verified
AmMag™ SA Semi-automated System
Save time and simplify your purification workflow
GenScript Corp.
Purifies up to 12 samples at a time
Typical cycle time for 12 samples is less than 40 minutes
Sample volumes from 5 ml to 50 ml & Up to 80 mg of protein or antibody per sample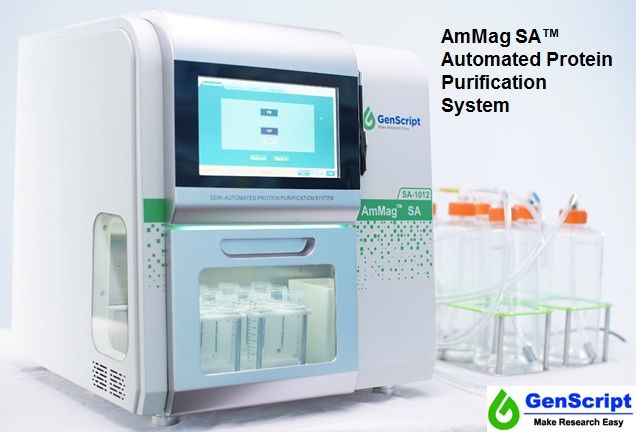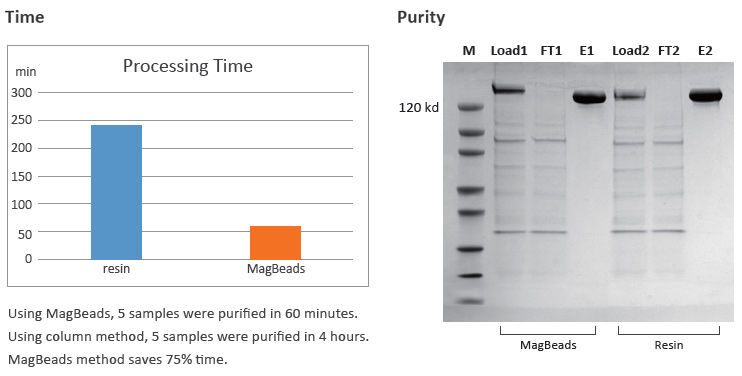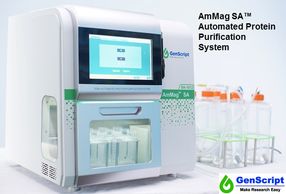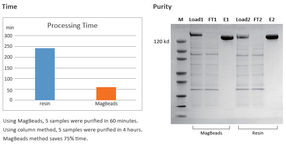 Automates protein or antibody purification in high throughput and high capacity
GenScript's AmMag SA automates the protein or antibody purification using magnetic beads. The instrument is capable of using 6-well deep well culture plates or 50 mL tubes. In combination with our antibody or recombinant protein binding magnetic beads, the system offers high throughput with high capacity. For antibody purification, our newly released AmMag protein A magnetic beads allow cleaning of the beads with NaOH to increase the reusability. For secreted proteins magnetic beads may be added to the cell culture so the binding can occur during the expression. Intracellular proteins can be bound once the cell lysis is accomplished. No centrifugation or filtration are necessary saving you hours of pre-processing time. How AmMag benefits purification workflow : Eliminate the need for centrifugation and filtration by using magnetic beads Complete washing and elution process automatically Closed environment to minimize endotoxin contamination Use with larger samples (few liters) with our AmMag Wand and the AmMag Block.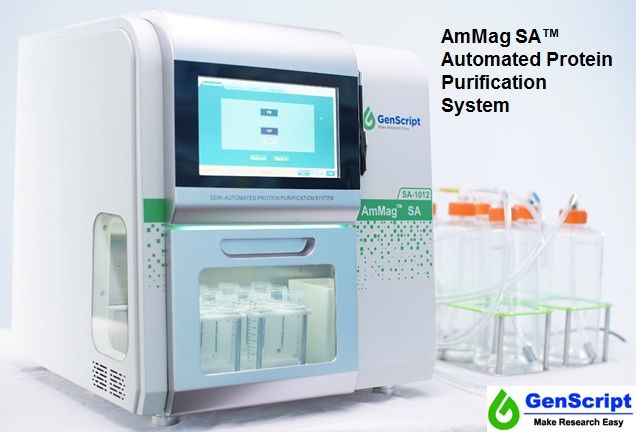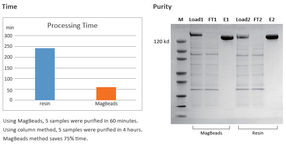 Product classification
Applications
Product categories
Target Industries
Request product information now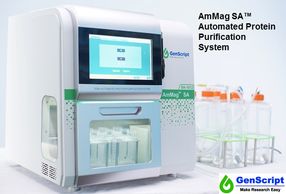 AmMag™ SA Semi-automated System
Save time and simplify your purification workflow