Microtrac Retsch

Verified
Microtrac - Partikelanalysator CAMSIZER X2
Flexible size & shape analysis in an extremely wide measuring range
Microtrac Retsch GmbH
Excellent resolution of narrow or multimodal size distributions
Detection of smallest amounts of oversized or undersized grains
Fully comparable to sieve analysis and laser diffraction results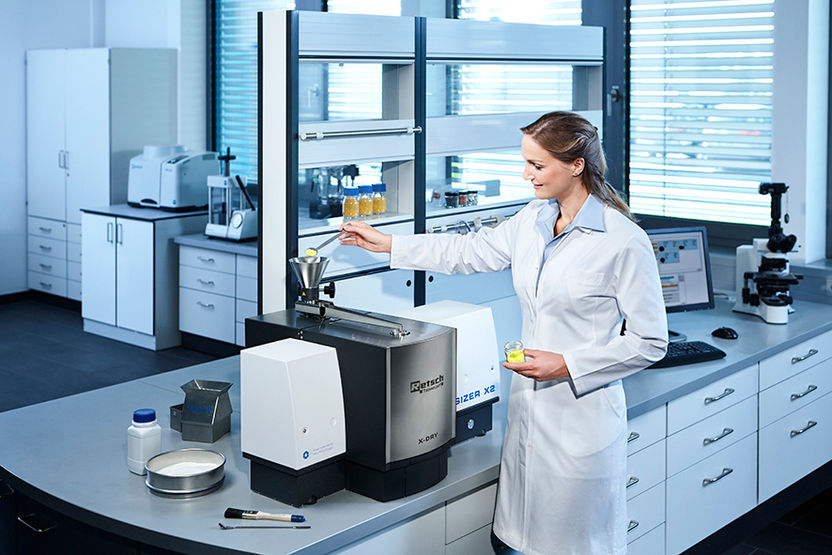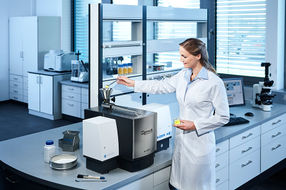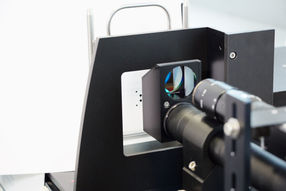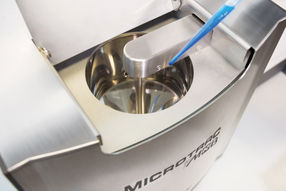 Dynamic Image Analysis of powders, granules and suspensions from 0.8 µm to 8 mm
The CAMSIZER X2 is a powerful, extremely versatile particle analyzer with a wide measuring range that combines state-of-the-art camera technology with flexible dispersion options. Based on the principle of Dynamic Image Analysis (ISO 13322-2), the CAMSIZER X2 provides precise particle size and shape information of powders, granules and suspensions in a measuring range from 0.8 μm to 8 mm.
The CAMSIZER X2 produces a particle flow which is characterized by an optical system with high resolution. An ultrabright LED stroboscopic light sources and two high-resolution digital cameras achieve a frame rate of more than 300 images per second which are evaluated in real time by a powerful software. Thus, the CAMSIZER X2 captures the images of hundreds of thousands to several millions of particles with highest accuracy within only 1 to 3 minutes.
The CAMSIZER X2 provides a wide selection of particle information which allows for comprehensive and reliable characterization of the sample material. It is suitable for use in R&D as well as for routine tasks in quality control.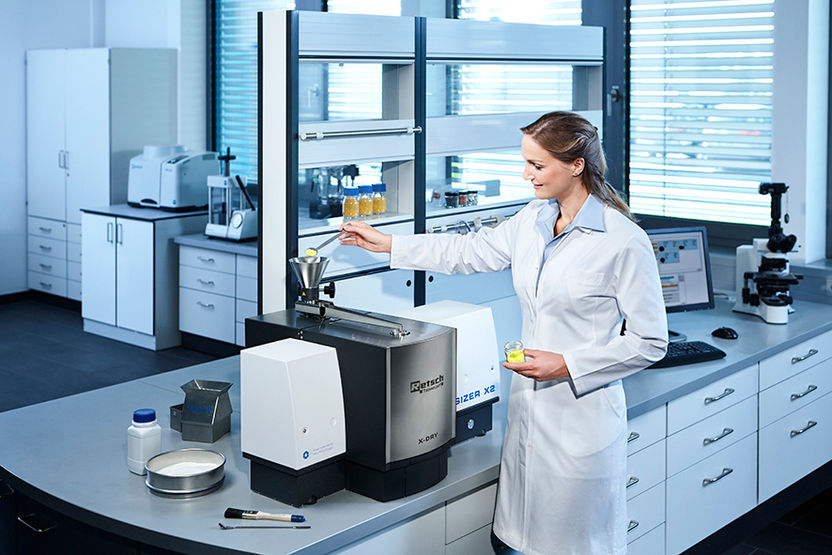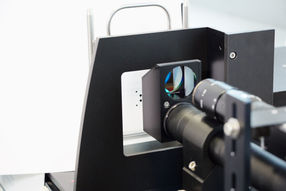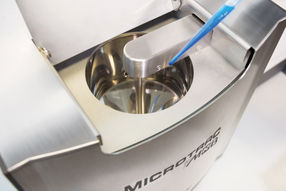 Product classification
Applications
Product categories
Target Industries
Request product information now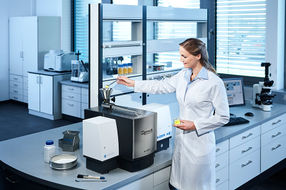 Microtrac - Partikelanalysator CAMSIZER X2
Flexible size & shape analysis in an extremely wide measuring range