Verified
Vacuum pumps: VACUU·PURE® 10C
Chemically Resistant and Oil-Free Vacuum down to 10 -3 Mbar
VACUUBRAND GMBH + CO KG
Oil- and abrasion-free: Clean processes and pure products without contamination.
Chemically resistant: Protection of the pump against aggressive gases or vapors.
No regular maintenance: The construction without wear parts saves time and reduces operating costs.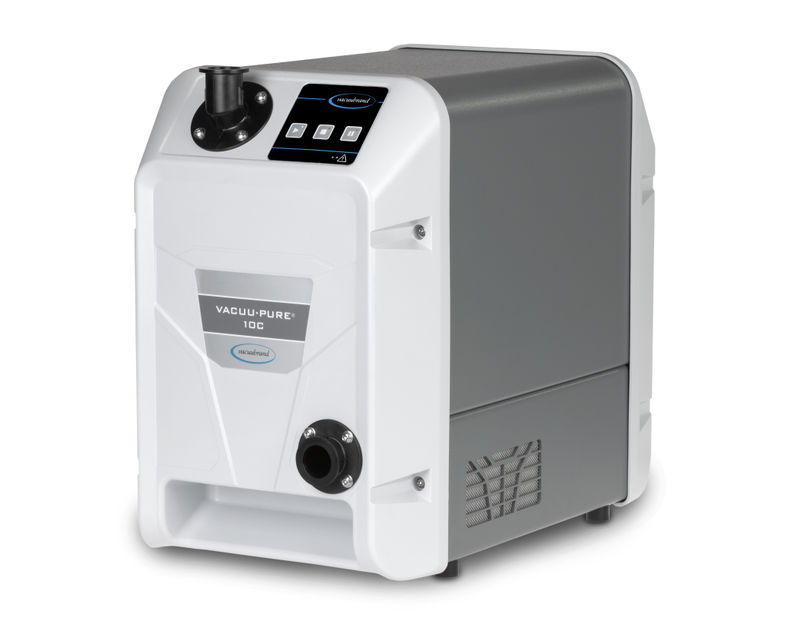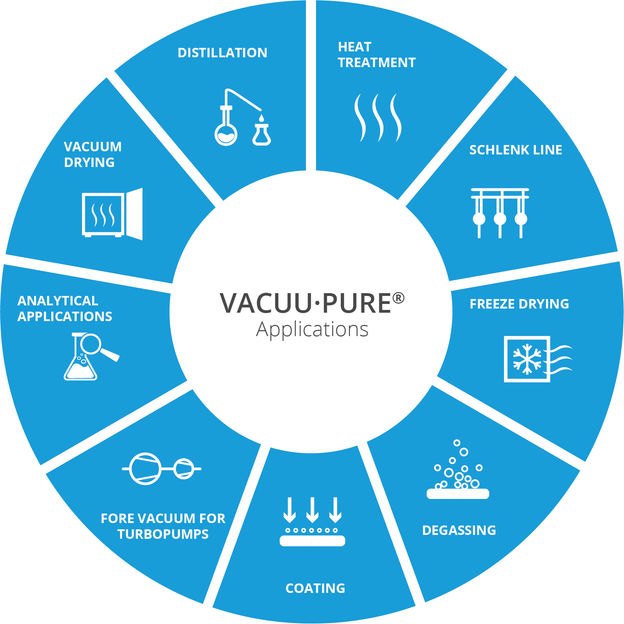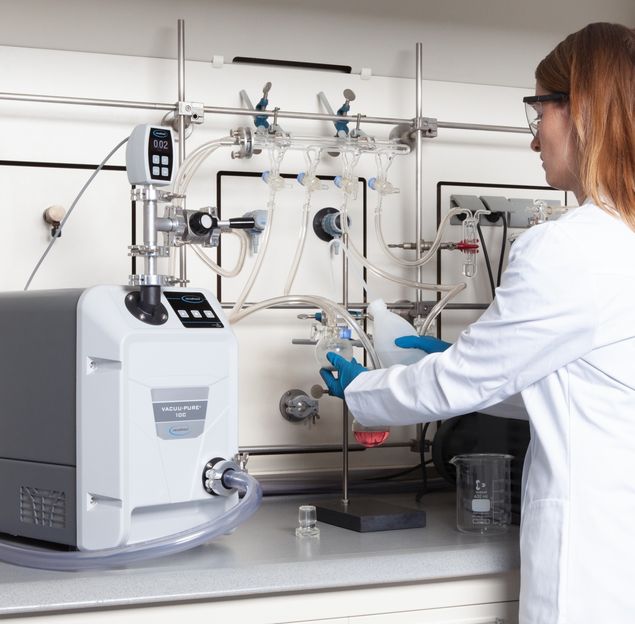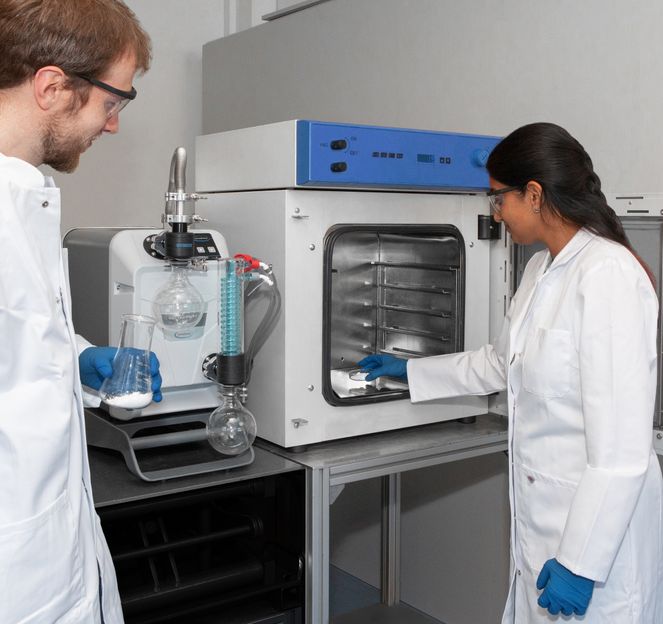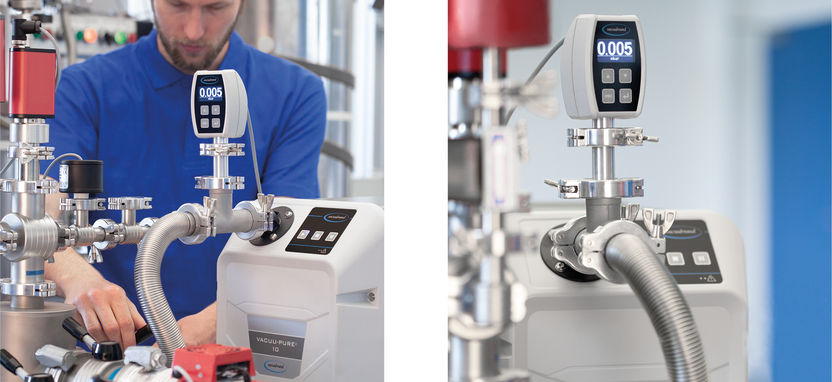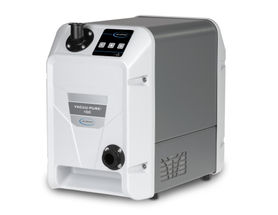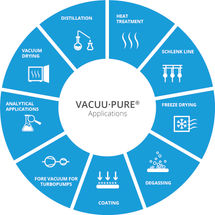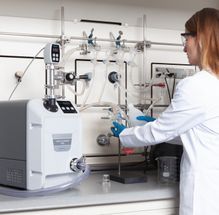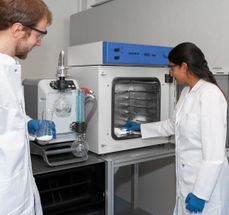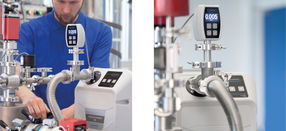 Advancement of screw pump technology for clean processes and pure products
With the new VACUU·PURE® 10C, VACUUBRAND introduces a unique chemically resistant, oil-free screw pump for vacuum down to 10-3 mbar. The pump features maintenance-free technology with no wear parts and delivers a pumping speed of 9 m3/h.
Drying processes, manipulation of oxygen- or moisture-sensitive compounds (e.g., in Schlenk lines), distillations, and even coating processes can be run with the dry screw pump without downtime for maintenance. VACUU·PURE can be operated continuously at higher pressures so that in drying processes, both the primary drying and subsequent residual drying steps can be performed with a single pump.
VACUU·PURE easily handles high vapor loads through its extraordinarily high condensate compatibility. A gas ballast is therefore not necessary. The associated disadvantages such as a reduction in pumping speed and increased noise levels are thus avoided. The integrated regeneration mode enables rapid drying of the pump after the end of the process and thus the sample throughput can be significantly increased, as compared to other pump technologies.
To work with aggressive gases or vapors, wetted components of the vacuum pump are all made of chemically resistant plastics. The operation of a cold trap is unnecessary in the majority of applications.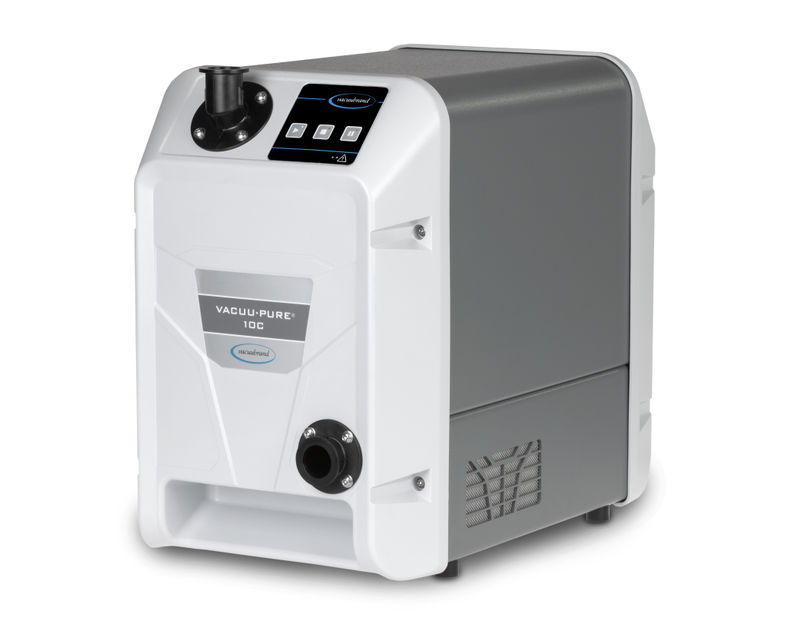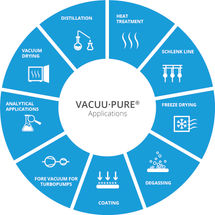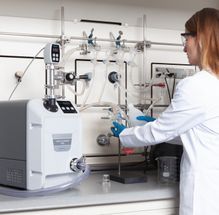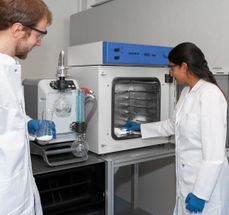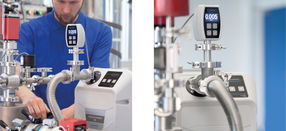 Product classification
Applications
Product categories
Target Industries
Request product information now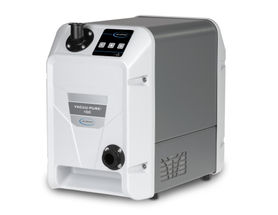 Vacuum pumps: VACUU·PURE® 10C
Chemically Resistant and Oil-Free Vacuum down to 10 -3 Mbar
Find 4 more vacuum pumps on analytica-world.com