Effortlessly select your titration instrument and the appropriate electrode
Titration has a high priority at SI Analytics, a Xylem brand, so we can put all our know-how into the further development and improvement of our products. With SI Analytics, you are getting the entire titration product range tailored to you from one single source. The shown products are used in almost all areas of research, production and processing.
With this catalog you will get a complete overview of all SI Analytics titration instruments as well as an introduction of the suitable electrode program including the corresponding tips and tricks for the correct handling.
With our titration products you can't go wrong. Take a peek into the catalog and find the right product for your application.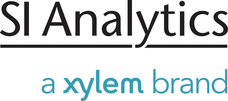 Get in Touch with the Supplier Now